World Cup Hat tricks And Some Amazing Facts
In this article, you will know about a list of World Cup Hat tricks And Some Amazing Facts and the players who take it and against which team they and when they took.you will also see some interesting and amazing fact related to these hattricks.
  World Cup Hat tricks And Some Amazing Facts
1. Chetan Sharma 
Indian pacer Chetan Sharma was taken the 1st hattrick in the history of the world cup. He takes the hattricks against New Zealand in Nagpur,1987.
2. Saqlain Mushtaq
This Pakistani bowler takes the hattricks in London in 1999 world cup against Zimbabwe.
3. Chaminda Vaas
This SriLankan legendary left-arm pacer takes the hat trick against Bangladesh in Pietermaritzburg in 2003.
4. Brett Lee
This Australian legend pacer takes the hattricks in Durban in 2003 against Kenya.
5. Lasith  Malinga
This Sri Lankan legend takes hattrick not only 1 time but takes 2 times .first was against South Africa in 2007 and second against Kenya in 2011 in Columbo.

6.Kemar Roach
This carbinen pacer takes the tricks against the Netherlands in Delhi in 2011.
  7. Steven Finn
This England pacer takes the hattrick against Australia in Melbourne in 2015.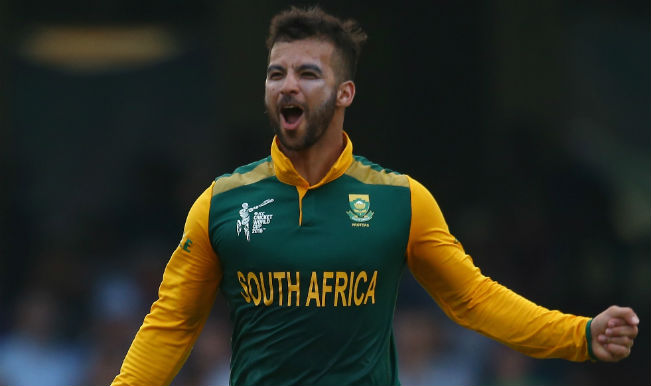 8. Jp Duminy
This spinner takes hat-trick against Sri Lanka in the 2015 world cup in Sydney.
9. Mohammed Shami
This Indian pacer takes hattrick against Afghanistan in 2019 world cup.
10. Trent Boult
this left-arm pacer takes hattricks against Australia in2019 world cup and all wickets are taken by bowling Yorkers at the right line.
Some Amazing Facts Related To Hattricks 
The first hat-trick was taken by an Indian.

Lasith Malinga is the only player who toke a hattrick twice.

Chaminda Vaas takes hattrick in the very first over of the match.

Finn takes the hattrick in the last three balls of the innings.

Lasith Malinga takes 4 wickets back to back against south Africa.